Graphic Design Bundles
Here you can download premium graphic design bundles for a fraction of their retail value! Whether you are looking for a nice new set of fonts or some awesome graphics, you can always be sure to bag a bargain here at TheHungryJPEG.com. We work hard to ensure that each package is great value but also desirable, if you have any suggestions on what you would like to see in a bundle then please let us know at hello@thehungryjpeg.com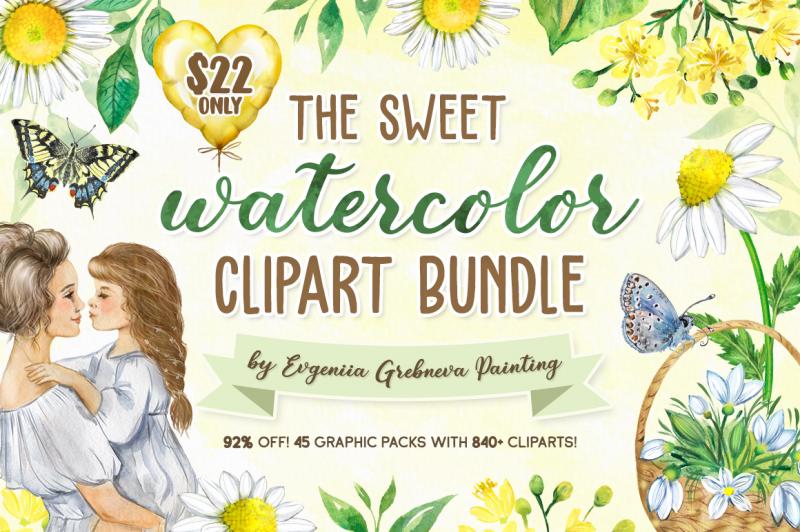 The Sweet Watercolor Clipart Bundle by Evgeniia Grebneva
$22
The Sweet Watercolor Clipart Bundle is here, and it is a beauty!

This amazing bundle is simply jam-packed with love clipart, easter designs, cute gnomes, various animals, flowers and much more!

You get:
- A total of 840 designs
- 45 different graphic packs
- Gnomes, pets, woodland animals, mom designs & more
- A massive 92% discount
- Save $265 with a single click
- Commercial license

So what are you waiting for? Hurry up and get your copy before it's too late!
View Bundle Here