Graphic Design Bundles
Here you can download premium graphic design bundles for a fraction of their retail value! Whether you are looking for a nice new set of fonts or some awesome graphics, you can always be sure to bag a bargain here at TheHungryJPEG.com. We work hard to ensure that each package is great value but also desirable, if you have any suggestions on what you would like to see in a bundle then please let us know at hello@thehungryjpeg.com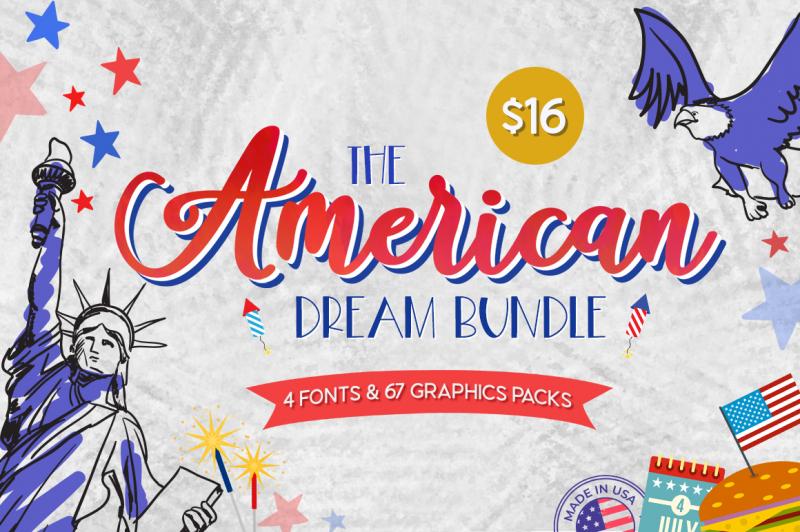 The American Dream Bundle
$16
Celebrate the 4th of July like a true American with The American Dream Bundle!
This collection is complete with USA patriotic themes with up to 4 font packs and 67 graphics packs! With over 1000+ graphic elements available, you'll find an assortment of cliparts, patterns, banners, borders, icons and so much more! 

Get the whole bundle for only $16, as it was originally worth up to $276! 
View Bundle Here