Graphic Design Bundles
Here you can download premium graphic design bundles for a fraction of their retail value! Whether you are looking for a nice new set of fonts or some awesome graphics, you can always be sure to bag a bargain here at TheHungryJPEG.com. We work hard to ensure that each package is great value but also desirable, if you have any suggestions on what you would like to see in a bundle then please let us know at hello@thehungryjpeg.com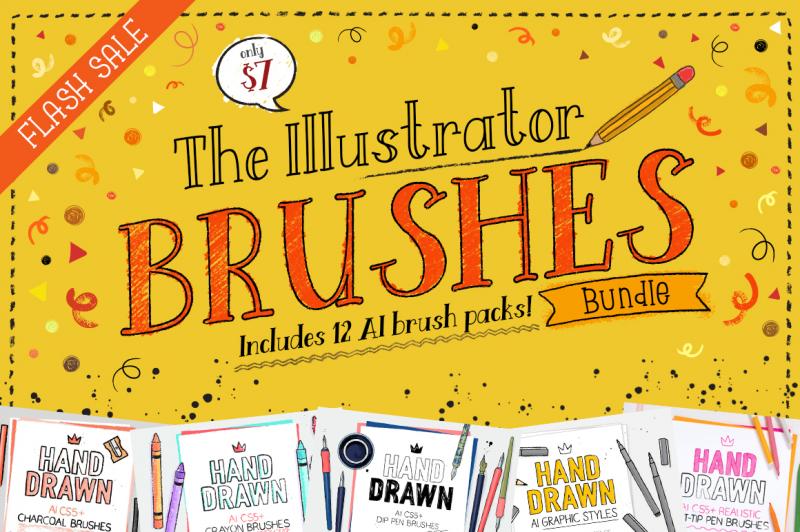 The Illustrator Brushes Bundle
$7
It's Flash Sale Friday!

We've teamed up with Ruth & Sira from Side Project in bringing you The Illustrator Brushes Bundle! You'll receive a library of over 1200+ brushes from 12 brush packs specially made for Adobe Illustrator. We personally love this collection as it consists of so many kinds of brushes, such as realistic pencils, thick markers, crayons, charcoals, dip pens and even ballpoint pen brushes! All brushes are pressure sensitive & fully editable that will help your vector creations achieve a more natural hand-drawn look!

This entire bundle is normally priced at $137, but for a limited time only, you can grab this for only $7!
 
View Bundle Here