Graphic Design Bundles
Here you can download premium graphic design bundles for a fraction of their retail value! Whether you are looking for a nice new set of fonts or some awesome graphics, you can always be sure to bag a bargain here at TheHungryJPEG.com. We work hard to ensure that each package is great value but also desirable, if you have any suggestions on what you would like to see in a bundle then please let us know at hello@thehungryjpeg.com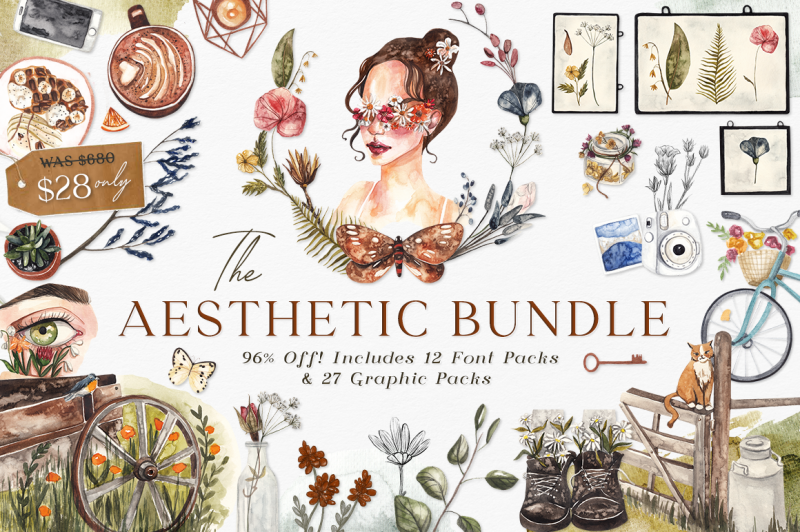 The Aesthetic Bundle
$28.00
It's time to get A E S T H E T I C with our brand new Bundle!

With 12 font packs and 27 graphic packs, this collection of designs is perfect for those who appreciate beauty and art! Over 2900+ aesthetic elements that you NEED are right here in this bundle! Priced at only $28, this bundle is a whopping 96% OFF from its original value! 

Use code ATB20 upon checkout and get an extra 20% OFF for the next 48 HOURS only. Do not miss out on this awesome deal which ends on 28th Sept 2022!
View Bundle Here