Graphic Design Bundles
Here you can download premium graphic design bundles for a fraction of their retail value! Whether you are looking for a nice new set of fonts or some awesome graphics, you can always be sure to bag a bargain here at TheHungryJPEG.com. We work hard to ensure that each package is great value but also desirable, if you have any suggestions on what you would like to see in a bundle then please let us know at hello@thehungryjpeg.com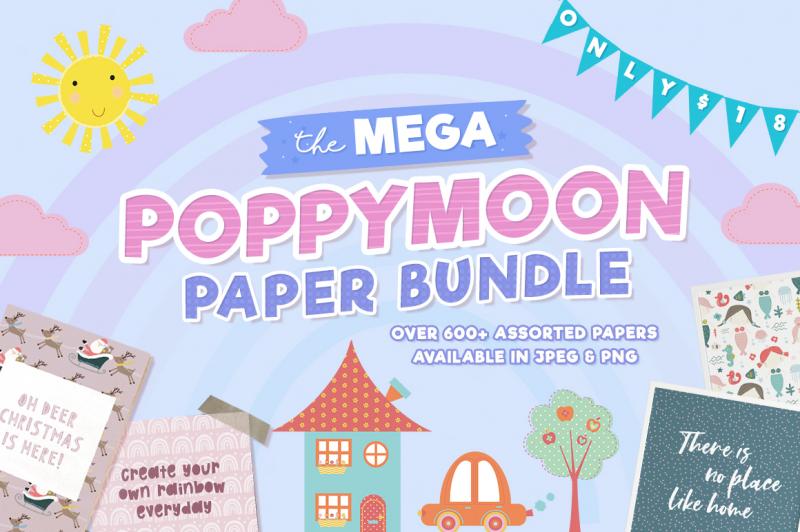 The Mega Poppymoon Paper Bundle
$18
The Mega Poppymoon Paper Bundle is here, and it's packed with lots of assorted digital papers for you! Exclusively by Poppymoon Design!

You'll be getting 62 packs containing well over 600+ vibrant patterns and papers of all sorts! From an array of topics such as girly fairies, baby alphabets, farm animals, rainbows, unicorns and festive seasons, you'll be well equipped with craft inspiration for any occasion!

Be sure to discover this entire collection that is now going for just $18, saving up to $115 from its original value! Available for a limited time only!
View Bundle Here