Graphic Design Bundles
Here you can download premium graphic design bundles for a fraction of their retail value! Whether you are looking for a nice new set of fonts or some awesome graphics, you can always be sure to bag a bargain here at TheHungryJPEG.com. We work hard to ensure that each package is great value but also desirable, if you have any suggestions on what you would like to see in a bundle then please let us know at hello@thehungryjpeg.com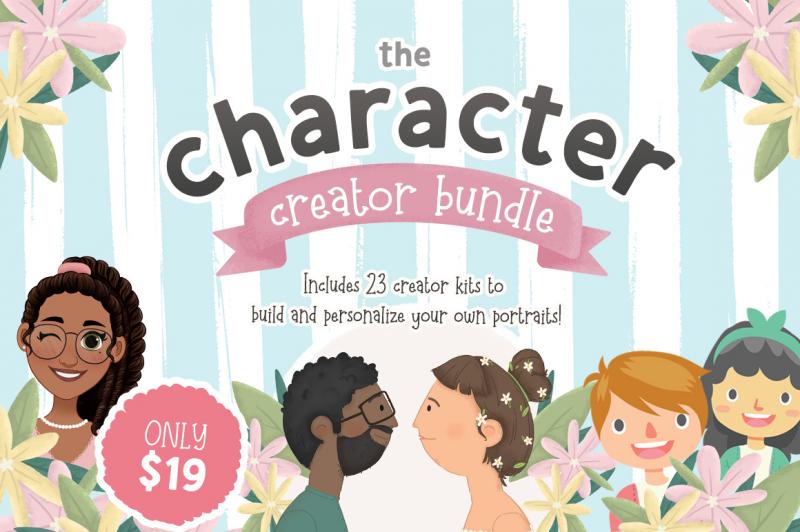 The Character Creator Bundle
$19
We're thrilled to introduce to you The Character Creator Bundle, that comes with a total of 2560+ elements from 23 graphics packs! We've prepared ready-made creator kits where you'll be able to build your very own personalized avatars or portraits; from various hair styles, facial expressions, outfit designs, skin tones and accessories for both genders.

Usually priced at $319, but for a limited time only, you can now get it for $19! That's a total steal!

Please note that some of these creator kits contain only PSD or EPS formats for you to work on aside from individual PNG files, so be sure to check back each product description before purchasing!
View Bundle Here